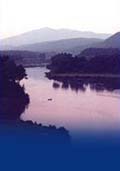 Wantastiquet Region
1997 Connecticut River Corridor Management Plan
Updated Water Resources Chapter
RECOMMENDATIONS
The following recommendations are made by a consensus of the diverse membership of the Wantastiquet Region River Subcommittee (1992-1997):
---
FEDERAL AGENCIES should:
fund state resource agencies to monitor for the presence of toxic substances in the water, fish and sediments
US Army Corps of Engineers should:
communicate more effectively with NEP and its successors about planned releases from flood control dams
avoid sudden major releases that allow heavy sediment loads to pass through impoundments
US Department of Agriculture should:
establish an agricultural land protection program to ensure that the better agricultural soils are kept available
key cost share projects into the performance base; if there is limited funding, prioritize
support Northeast Dairy Compact
maintain or increase funding for Cooperative Extension Service, Natural Resources Conservation Service, and Conservation Districts
Farm Services Agency should:
extend grants to any farmer interested in making improvements related to nonpoint pollution abatement
adopt consistent, simple terms for cost sharing programs
Cooperative Extension Service should:
work with farms to develop nutrient management plans and encourage use of best management practices
educate homeowners about the wise use and disposal of fertilizers, pesticides, and toxic materials
provide information to builders and landowners about composting toilets
educate the public about the value of locally produced foodstuff
educate the public and current and would-be farmers about the concept of community supported agriculture
encourage small part-time farming as a viable form of agriculture
discourage gardeners from planting purple loosestrife
Natural Resources Conservation Service should:
work with farmers to help them make use of the Environmental Quality Incentives Program of the 1996 Farm Bill
assist farmers on sources of help with improvements such as fencing to keep livestock out of streams
ensure that all farms in the region have adequate manure storage and are making optimum use of the nutrients
cooperate with Agway on implementation of research into satellite based evaluation of soil fertility
advise farmers on appropriate measures for bank stabilization
Federal Emergency Management Agency should:
work with towns to ensure accuracy of floodplain maps
advise towns on a source of technical and financial assistance to identify potential flood and erosion hazards
Federal Energy Regulatory Commission should:
fund state and federal resource agencies to review the water quality effects of dams on the Connecticut River and its tributaries. Site-specific studies should be required of the licensees at both the Vernon impoundment and downstream from the dam.
encourage better coordination among all the dams affecting the Connecticut River
encourage citizen participation in dam relicensing
give as much consideration to recreation, fisheries, and aquatic habitat as to power generation during dam relicensing
US Fish & Wildlife Service should:
consult with dam operators in scheduling of major drawdowns and releases to avoid impacts upon fish migration and reproduction
continue its efforts to restore the Atlantic salmon and American shad to this segment of the Connecticut River basin
educate valley residents and communities about the habitat needs of wildlife and effects on human activity
protect fish habitat through protection of streambank buffers and other water quality improvements
facilitate cooperation among ski areas, landowners, and the public for maintenance of fisheries
study the role of the Connecticut River and its tributaries as a migration corridor for birds
conduct workshops for boat owners and others about zebra mussel
work with state agencies and local organizations to protect Retreat Meadows and Wantastiquet Mountain through challenge cost share grants for conservation easements or fee title acquisition
make information available to landowners on stewardship
use incentive programs for landowners for good habitat stewardship
conduct research on the impact of various actions upon species and the environment
support funding of Natural Heritage Inventory Programs in the states
evaluate and update current Natural Heritage Inventory lists, and note populations which may be naturally low because they are located on the fringe of their species' natural range. Prioritize species for protection in terms of their relative danger from encroachment.


STATES should:
adopt a favorable taxation policy for agricultural land, particularly protected land
retain current use legislation in NH and strengthen it in VT
approach owners of large agricultural parcels to explore means of protecting these lands, perhaps through a tri-state Scenic Byway scenic/agricultural easement
fund their farmland protection programs
Water Quality agencies should:
continue and increase water quality monitoring; NH should consider including more biological monitoring
revisit water quality classification system
protect groundwater recharge areas; provide accurate maps of aquifers and aquifer recharge areas to the towns
examine proposed additional discharges for the river to see if it can assimilate the additional waste load and still meet the water quality standards of both states
educate town road agents about BMPs for road, ditch, and culvert maintenance
identify areas where swimming should be discouraged
continue testing of fish tissues for heavy metals and other toxics
recommend recycling of fluorescent light bulbs to reduce mercury entering the environment
educate public on permitting process to avoid unpermitted actions that could impact water quality
take active role in educating people to promote riverbank stability; favor vegetative and other less intrusive means of bank stabilization, in combination with stone toe where necessary
work with citizen monitoring groups, NEP, or its successors, and watershed associations to survey bank erosion and include study of river siltation
encourage stream-side buffers
adopt the same setbacks for landfills in both states
ensure responsible disposal or application of biosolids and adequately fund supervision of regulations
NH complete development of instream flow rules for Connecticut River; address drawdowns for repairs
consider user fees for consumptive water withdrawals for a threshold which will not impact small users but which will encourage water conservation by large users
install stream gages near ski area withdrawal points to accurately determine flow
ask ski areas to seek alternative water storage for snowmaking instead of direct withdrawal from streams
study further the impact of dams on the water quality and whether historic low flow is an adequate minimum
continue bracketed water quality monitoring for source of hydrocarbons in Whetstone Brook; check fishery in this brook to see if trout populations have recovered following chlorine spill
improve the landfill cap and collect the treated leachate at Brattleboro landfill
conduct water quality monitoring above and below Hinsdale wastewater treatment plant for possible toxicity
conduct similar test in Sackett's Brook
investigate possible illegal dump one mile north of Herrick's Cove on Route 5 and the quality of a discharge from Boise Cascade just upstream from the Route 9 bridge
Fish and Game/Wildlife agencies should:
continue or enhance cooperation between the states, particularly enforcement
use median February flow as a minimum to maintain winter habitat; examine impacts of water flows, particularly during late winter and early spring, on tributaries used as spawning waters
help establish connections between remnant floodplain forests and other riparian habitats
promote riparian buffers both to filter sediment and other pollutants and to provide riparian wildlife habitat
work with farmers to ensure seasonal and year-round wildlife habitat needs are integrated with farm activity
collect fish population data for this reach of the river, through creel surveys and direct censusing; seek information from area sportsmen's clubs and bass tournament fishermen
conduct fish and macroinvertebrate community studies to determine the impact of flow regulation, if any, and whether habitat has been lost due to erosion and sedimentation
make information available to the public at access points
maintain close communication with dam operators to schedule drawdowns and releases to avoid impacts to fish migration and reproduction
protect native habitats and their animal communities with a combination of strategies
encourage inventory of riparian wildlife populations and vegetation growing on the islands
set up osprey nesting platform at Great Meadows and islands
provide nest boxes for kestrels, screech and saw-whet owls, wood ducks, and hooded mergansers
lease or purchase development rights on privately-owned riverfront farms
NH should establish wildlife food blocks at the Cheshire County Farm
VT should investigate the status of New England Cottontail Rabbits
NH Dept. of Transportation should work with NH Fish & Game Department in managing abandoned railroad beds for New England Cottontail Rabbits
work with NEP or its successors to install osprey nesting platforms and to manage for rabbit cover when clearing under its power lines
NH should retain ownership of railroad rights of way
NH should complete boat access in Walpole
NH work with Upper Valley Land Trust to develop trails and canoe campsite on Dunshee Island
involve state archeology offices in selection of campsite locations
encourage education of residents and visitors
Department of Safety Services Marine Patrol should:
provide boater education, particularly on the erosion impacts of boat wakes
provide more consistent enforcement of existing boat speed laws
seek mapping to better define the width of the river for enforcement of speed laws
encourage canoeists and kayakers to use the sides of the river to help avoid conflict with power boaters
Transportation agencies should:
add sidewalk to Route 9 bridge to facilitate cross-river trail connections
provide attractive signage at river crossings identifying the Connecticut River
support the efforts of local trails organizations such as the Ashuelot Rails to Trails Association, and the development of their partnership with state natural resource agencies and town governing bodies
work with state Historic Preservation Offices to establish fund for maintenance of historic bridges
ensure adequate public participation in the early stages of planning road and bridge projects
Departments of Agriculture should:
provide more marketing assistance to farmers, particularly in NH
encourage the University of NH to maintain its agricultural program and to expand collaboration with other New England state universities where appropriate
Historic Resources Agencies should:
protect archeological sites with appropriate bank stabilization
provide education for town officials, students, homeowners on historic resources
seek greater cooperation between state archeology offices and local citizens


TOWNS should:
recognize the ability and the nature of the river to move within its floodplain to erode its banks
consider prohibiting building in the 100 year floodplain to protect property values, retain flood storage, open space, and scenic qualities of the river corridor, and help minimize taxation to pay for disaster relief
consider building setback from river/streams: recommend at least 100', consider increasing this on steep slopes or highly permeable soils
consider a minimum lot size in areas dependent upon septic systems, determined by soil type, not to exceed one unit per at least 150' of shoreland frontage
consider minimum setbacks of at least 100' for septic system leach fields
consider confining allowable uses of riverfront land to agriculture and residential; discourage more intensive use
minimize public expenditures on capital improvements such as roads close to the river
consider requiring maintenance of a riparian buffer for visual screening, absorption of sound and pollutants, and bank stability
consider prohibiting establishment or expansion of salt storage yards, solid waste and hazardous waste facilities, and auto junkyards within at least 250' of the river
preserve agricultural and forest lands along the river; support agricultural activities through town policies
encourage siting of development for minimum impact upon agricultural soils, such as through cluster zoning
consider undertaking an inventory of agricultural soils in order to know where to encourage development and where to restrict it to agricultural use
dedicate to conservation funds a significant percentage of the funds from penalties assessed when land is taken out of current use, and use these funds to secure conservation easements on valuable agricultural lands
consider a cost/benefit analysis to discover the value to the town of protecting open space through savings in costs of schooling, fire and police protection, and other services on land that is not developed for housing; regional planning commissions can assist with such analysis
approach owners of large agricultural parcels to explore means of protecting these lands
check culverts to be certain that they are located at the proper elevation to allow passage of fish; add low profile bars within steeper, larger culverts where appropriate to create small pools for easier passage
encourage construction of additional public access for canoes, kayaks, and other cartop boats
reduce nonpoint pollution from urban runoff, landfills, industrial and municipal sources
ensure that riverside construction activities do not impact banks and buffers
raise funds locally to support citizen water quality monitoring; encourage water quality monitoring by schools and the Abenaki Riverkeepers program
ensure that town road agents use BMPs for road, ditch, and culvert maintenance to save the town money and to prevent siltation; follow best management practices for applying salt to roads and consider establishing limited salt areas near waterways
consider adopting local ordinance on biosolid application
hold hazardous waste collection days
consider a wellhead protection program and provide information on wellhead protection to new property owners
support use of best management practices for forestry, agriculture, road maintenance, and construction as a means of limiting nutrient and sediment runoff into waterways and protecting streambank buffers
consider asking developers to follow best management practices for erosion and sedimentation control
reduce taxes if the utility of the land is limited by the presence of endangered species
ask local conservation commissions to review sites under scrutiny in subdivision approval process for species and habitats of concern, with the understanding that they can request additional information
conservation commissions should identify the Class III wetlands in their town. This could be accomplished for riparian wetlands by floating the river, checking observations against orthophotos, and comparing results with current town regulations to determine whether wetlands are already protected.
encourage birdwatching and other low impact forms of recreation
work with local trails organizations such as the Ashuelot Rails to Trails Association
encourage construction of additional access for canoes, kayaks, and other cartop boats. Improvements to existing access and new access to accommodate trailered boats should be added only after good planning with awareness of the potential environmental impact.
encourage development of marinas off-river, if there is sufficient need, to avoid petroleum product contamination, additional power boat and jetski traffic, and erosion
consider expanding the parking facilities of the Hinsdale boat ramp
request that FEMA check floodplain maps to be sure they are accurate
consider requiring that site plans for riverfront developments include plantings for visual screening; consider viewing from across the river and from the river for recreationists
encourage enforcement of sand and gravel pit reclamation requirements
consider design standards to address light pollution and encourage shielded or directional lighting
encourage conservation measures such as easements to protect scenic and recreational areas
consider allowing multiple uses in historic village buildings to permit economically viable use, to maintain the vitality of historic village centers, and to discourage suburban sprawl


LANDOWNERS should:
follow current laws
learn about the wise use and disposal of fertilizers, pesticides, and toxic materials
retain or plant buffers of natural vegetation along the riverbank for privacy, to keep pollutants from entering the river, to protect fish habitat and provide wildlife habitat, and to help stabilize the bank
select vegetative stabilization methods or where appropriate, vegetative methods with a rock toe to slow serious erosion problems that threaten structures. Recognize that people cannot stop erosion, only speed it up or slow it down.
know location of and regularly maintain on-site septic systems
consider use of composting toilets
preserve agricultural and forest lands along the river
support use of best management practices for forestry and agriculture to limit nutrient and sediment runoff
monitor beaver activity along the riverbank and look for exotics in riverfront wetlands
establish permanent communication and cooperation with the US Fish & Wildlife Service through the Conte Refuge
consider conservation easements on their property
Farmers should:
use best management practices to reduce nonpoint source pollution
work with conservation districts and Cooperative Extension Service to prepare total nutrient management plan for their farm, to make best use of available nutrients, reduce potential for water quality impacts, economize in fertilizer purchases, and determine where and when biosolid application could benefit the farm operation
consider participating in the environmental quality incentives program of the 1996 Farm Bill
become more aware of estate tax issues and seek advice on estate planning
plant millet, corn, winter rye, and fruiting shrubs near the river to provide forage for wild turkeys
Citizens and local groups should:
continue to have recognized role in the hydro dam relicensing process
encourage water quality monitoring by schools
enjoy boating on the river, particularly from canoes, kayaks, pontoon boats, and other craft which pose little threat to eroding riverbanks; canoeists and kayakers should use the sides rather than the middle of the river to avoid conflicts with powerboats
nominate the Cold River into the NH Rivers Management and Protection Program to permit citizen-based planning for this major tributary to the Connecticut River
consider a similar approach for the West River through Vermont's Outstanding Resource Waters program
Ashuelot River Local Management Advisory Committee should look into the efficiency of the Keene Wastewater Treatment Facility
work with governmental agencies, NEP or its successors, and landowners to survey streambank erosion
limit consumption of fish from the river as warranted by test results
participate in the Scenic Byway study
participate in translating CRJC Cultural Heritage Resources Inventory into educational material that will be useful to towns, citizens, and heritage tourism-oriented business
subcommittee should verify trail information on GIS database and regional planning commissions
Friends of Pisgah (NH) act as an umbrella group for local trails organizations
address trail erosion with increased trail maintenance; provide better signage, publish information, explore possible connections between systems
Audubon Society chapters should advise on local birding areas and how to reach them
Upper Valley land Trust should work with NH Fish & Game Dept. And state archeologists to develop primitive campsites
historical societies should educate their fellow citizens about local history and how it relates to the Connecticut River; consider writing and publishing histories of their town and conducting goral history interviews
Sportsmen's clubs should:
cooperate with state agencies to provide information about fish populations
promote use and protection of stream bank buffers to improve water quality and fish habitat
participate in the dam relicensing process
The business community should:
establish regional wholesale-retail farmers markets
keep agricultural infrastructure strong
provide education to real estate customers about farming practices and about being good neighbors to farms
support a multi-community cooperative approach to developing heritage tourism (Bellows Falls VT-Walpole, NH, for example)
support establishment of a Precision Valley Heritage Corridor for towns which contributed to the history of precision manufacturing and the machine tool industry, such as Keene
media carry regular features on topics of local history and heritage
select existing commercial and industrial buildings for rehabilitation rather than building new facilities
Dam operators should:
NEP or its successors install permanent signage at its boat launches, reminding the public of the boat speed law, the problem of bank erosion, and proper boating etiquette
communicate closely with state and federal fish and game/wildlife agencies to schedule dam repairs, drawdowns, and releases in order to avoid impacts upon fish migration and reproduction; local experts should also be asked to cooperate to provide an opportunity for consensus opinion
cooperate with one another to manage flow effectively and avoid sudden releases of sediment
NEP and its successors recognize wildlife habitat value of its extensive riverfront lands, and manage them appropriately in cooperation with state fish and game/wildlife agencies