The Connecticut River - an American Heritage River - arises in a tiny beaver pond a few hundred yards south of the Canadian border. The river flows through wild northern forests, fertile flood plains, and past historic villages and the birthplace of precision manufacturing, on its way to the sea. Its western bank has marked the boundary between New Hampshire and Vermont since the time of King George III. You share this river with eagles and osprey, wild trout and wily walleye, migrating waterfowl, farmers, loggers, power producers, and other river folk.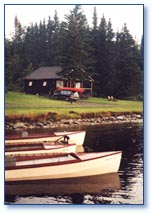 Understand the boating speed law
Boats must not exceed headway speed (no-wake, or 6 mph) within 150' (300' for jetskis) from shore, islands, other boats, swimmers, or floats (NH RSA 270-D:2 Par.VI). The law protects you, other boaters, and the riverbank.
To report violations, call Marine Patrol toll free at 1-877-642-9700 from within NH, or 603-293-2037 from outside NH.
Learn about boating safety courses in Vermont and New Hampshire.
Special note for jetskis
Very little of the Connecticut River in NH & VT is suitable for personal watercraft, which must not exceed headway speed (no-wake, or 6 mph) within 300' from shore, islands, other boats, swimmers, or floats. Most of the river here is only 300-450' wide. The only areas wide enough for travel over headway speed are very short stretches just above the river's major dams. Floating and submerged debris are also safety hazards for jetski riders on the river.
Boaters, you can help prevent bank erosion:
steer clear of exposed, steep, or slumping banks
watch your wake! Keep your wake down within 150' of shore; obey the speed limit
do not disturb plants growing on riverbanks -they help hold the bank in place
do not climb on exposed or steep banks
launch your boat or canoe at a stable access
Each year, hundreds of riverfront landowners lose their land downstream. Careless boaters speeding through narrow sections allow their wakes to hit the shore and erode the banks. This costs landowners money, and pollutes the river with sediment, to say nothing of breaking the law. Priceless archeological treasures along the river are also threatened by boat wakes.
Be aware of changing water levels
The Connecticut River's flow - and depth - can change daily, and even hourly. Be alert! Don't get stranded or caught off guard by sudden changes in water levels. TransCanada provides web-based information on current and forecasted flows below its dams, with instructions on the phone number to call for the details at each dam.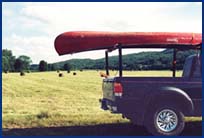 Respect the rights of riverfront landowners
ask permission before crossing private land to picnic or launch your boat
use designated campsites
carry out all of your trash
respect fences, crops, and private property
treat the riverbank with care
extinguish campfires thoroughly
More riverfront landowners are driven to post their land every year, frustrated by the damage done by recreationists who use their property without permission. Most landowners are glad to have you enjoy their property. Be a good guest.
Help keep hitch-hiking aquatic pests out of the watershed
The accidentally introduced Zebra Mussel has spread quickly in North America, where it is wreaking havoc for boaters, industry, and wildlife. Young mussels are free-floating and almost microscopic. Our watershed has not been invaded by this hard-hitting pest - yet. Don't let this pest, or any other, catch a ride on YOUR boat!
| | |
| --- | --- |
| | If you have traveled with your boat to infested waters, including Lake Champlain: |
wash off your boat and trailer, take them to a carwash, or let them dry for at least 48 hours before launching in the Connecticut River or one of its tributaries
flush the cooling system, live wells, and bilge
leave bait out of state
remove any attached water weeds - help stop the spread of Eurasian milfoil
more information on Zebra Mussels, Milfoil, and other hitch-hikers
Enjoying the Outdoors in the Connecticut River Valley
Boating:
AMC Boston Canoe Chapter
American Whitewater Affiliation
Dresden Rowing Club
Ledyard Canoe Club
Northern Forest Canoe Trail
Camping on the river:
Connecticut River Primitive Canoe Campsites (Mass. border to Fifteen Mile Falls region)
Northern Forest Canoe Trail (North Country campsites on and near the river)
Fishing... in New Hampshire...and... in Vermont
Scenic Drives, Travel and Tourism.... in New Hampshire...and.... in Vermont
Connecticut River Byway
Upper Valley Land Trust special events
Valley Quest