Trail 3: Linking historic sites in Dummerston, Putney, Westminster, Rockingham, Grafton, Townshend, Newfane (VT).
---
NOTE: This trail is under construction. No text exists at the moment although there is a draft route shown on the map below.

Comments on this trail are very welcomed and should be made to Robert Stephenson, P. O. Box 435, Jaffrey, NH 03452. Tel: 603-532-6066. E-mail: rstephenson@monad.net

Click here for Trail 3's Sections, their Starting and Ending points and their Mileages.




CONNECTICUT RIVER HERITAGE TRAIL
Trail 3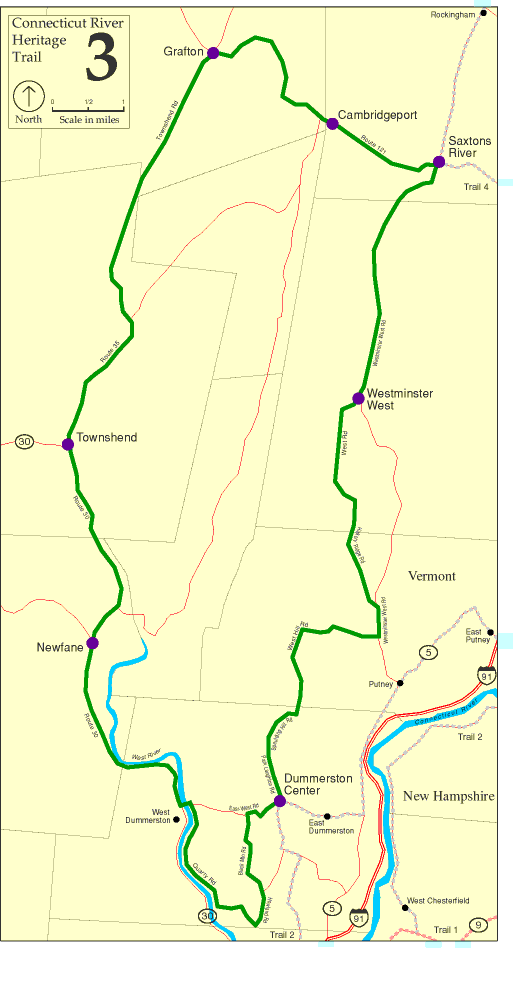 Draft Route Map--Starting/Ending in Dummerston Center.
---
BACK TO HERITAGE TRAILS